Regular price
Sale price
€59,95 EUR
Unit price
per
Sale
Sold out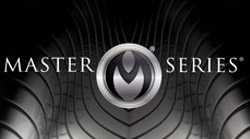 This stainless steel anal explorer is perfect for those into medical play who want to expand and stretch open their backdoor! Made out of strong, durable, non-porous, nickel-free steel, it's compatible with all lubricant types and is nonporous. The Anal Explorer consists of one large ring with a diameter of 4.1 inches and 6 dilators that have smooth rods with small, round, balls on the ends of them. Insert it almost 3 inches deep and spread their hole wide open! The ring is wide enough for you to fit your fist through, as well! Each dilator rod can be adjusted individually using the wingnuts to tighten or loosen the position on the screw. Only the smooth steel will be pressing against the sensitive tissue of the anus while the spiraling screws are outside against the buttocks. To clean after use, rinse with warm water and mild soap or boil it in water. Then spray it with isopropyl alcohol and wipe clean.
Grab plenty of your favorite lube and prepare the Anal Explorer by rubbing the round ball ends and rods with it. Don't let any get on the wingnuts or it will be difficult to grip them to adjust. Insert it inside the anus while the dilator prongs are close together and not expanded. Once inside, slowly adjust to widen and expand. Do this slowly and add lube as you get wider. Listen to your partner and remind them to breathe. Do not go beyond their limit or it can cause tearing. If you can open it all the way, you can try fisting. Make sure your nails are trimmed and there are no open cuts on your hand before dipping your fist in lube and going inside. Have fun and play safe!
Measurements
: Insertable length: 2.9 inches. Dilators expand from 1 inch to 4.1 inches in diameter. Center ring inner diameter: 4.1 inches.
Materials
: Stainless steel
Color
: Silver
Key Features:
Stainless Steel Expander: This durable, non-porous, steel anal expander will last years, is nickel-free, and is compatible with any lubricant type.
Six Dilators: There are six dilators with round, ball ends on them that can be adjusted from 1 inch to 4 inches in diameter using the wingnuts.
Perfect for Fisting: The ring is wide enough around to fit a fist, so enjoy widening your partner's hole in preparation for getting inside!
Share
View full details