Regular price
Sale price
€79,95 EUR
Unit price
per
Sale
Sold out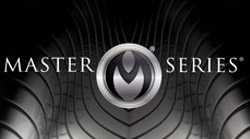 With this Locked Cock locking cock and ball ring set you are invited to be both excited and ready for the night as well as locked into captivity! With a secure locking mechanism built into the device, the rings are securely kept together and your shaft and balls are kept restricted as long as the device is on. Use the gold key included with the rings to lock the cock ring to the ball ring; choose between the 1.75 inch or 2 inch diameter ring to fit around your balls and scrotum then slide the cock ring over your shaft to lock into place. Do not lose the ring! Once in place, this stainless steel set of rings will hold you rigid and firm for as long as you desire! The cold, hard steel is durable, long-lasting, temperature sensitive and non-porous; use it with any type of lubricant. It is also easy to clean; boil it in water after use or use a cleaning solution. For the simplest option, rinse with warm water and mild soap before spraying with toy cleaner. Enjoy hours of enhanced sensation and improved performance with this sexy, steel set!
Start by choosing the ring size that feels comfortable around your balls. Then, slip one testicle in at a time. Once both are through the ring, pull a semi flaccid shaft through the ring as well. Grab your cock ring and slip it over the head of your shaft and line it up with the locking pins of the ball ring, then take the key and lock it securely into place. For your first time, use it for no more than 30 minutes to an hour; make sure you don't feel numbness. Once you get used to wearing it, enjoy enhancing playtime with your partner or simply enjoy how the cool, hard steel feels against your shaft!
LOCKING
1. Slot the cock ring into the ball ring of your choice. 2. Insert gold locking pin all the way into the keyhole. 3. Turn key clockwise to lock. 4. Pull out key.
UNLOCKING
1. Insert key into keyhole. 2. Turn key counter-clockwise to unlock gold locking pin. 3. Pull out key with gold locking pin.
Measurements
: Cock ring inner diameter: 1.25 inches. Ball ring inner diameters: 1.75 inches, 2 inches.
Materials
: Stainless steel
Color
: Grey
Key Features:
Stainless Steel Rings: Cold, hard steel rings encircle the shaft and the base of the scrotum to keep you locked in tight and secure! Non-porous, easily cleaned and built to last.
Secure Locking Mechanism: This cock and ball ring set includes a gold locking pin that fits into the locking device imbedded in the ring itself so you can securely lock the ring in place; do not lose the key!
Two Ring Sizes: Use either the 1.75 inch or 2 inch diameter ball rings for a comfortable fit.
Share
View full details