Regular price
€160,00 EUR
Regular price
Sale price
€160,00 EUR
Unit price
per
Sale
Sold out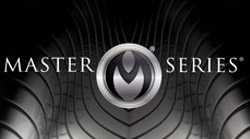 Find an elegant and unique way of caging your beast by choosing this Caged Cougar Locking Chastity Cage! The open mouth and eyes create a cum-thru tip that lets you wear it long-term. You can shower, bathe, urinate or ejaculate with it on without issue. There are three graduated rings to choose from so you can adjust the size for a comfortable and secure fit for yourself or your submissive. Two identical keys are included which lock the cock-ring and cage together so it stays secured on the shaft. Enjoy the look of this sleek cougar as it rests against the balls! Made of stainless steel, it is nickel-free and phthalate-free, compatible with all lubricant types, easy to clean and built as a durable, long-lasting, quality item you'll enjoy for years!
First, try on the three rings to find one that fits comfortably and securely over your balls and shaft. It should not cut off circulation, cause numbing or be difficult to take off. To put a ring on, treat it like any other cock ring and slip one testicle at a time through the ring, then pull the flaccid penis through. Adding a little bit of lubrication helps make this process smoother. Once you've found the right size ring, slip the cougar head cage over your shaft while it is flaccid, connect the ring to the cage and lock it in place using one of the keys. To make this experience more intimate and meaningful, involve a partner, Keyholder or Mistress/Master so they can put it on for you and then carry the key to your freedom around their neck. For safety reasons, keep a spare key somewhere you can access for emergencies. After use, remove the cage and clean it with toy cleaner, an isopropyl alcohol spray, or boil it in hot water.
Measurements
: Cage: 2.5 inches x 1.6 inches x 2 inches. Cage opening diameter: 1.25 inches. Ring inner diameters: 1.5 inches, 1.75 inches, 2 inches.
Materials
: Stainless steel
Color
: Silver
Key Features:
Stunning Design: This stainless steel cougar head adorns your caged beast so you and your Mistress can enjoy a unique and stunning look!
Secure Locking Mechanism: Two identical keys are included that lock the cage and the cock ring together so your shaft is kept securely imprisoned.
Cum-Thru Tip: The end of this chastity cage is the cougar's open mouth. It serves as a cum-thru tip that allows for long-term wear.
Three Rings: Adjust to the size that fits best with three graduated rings to choose from!
Share
View full details